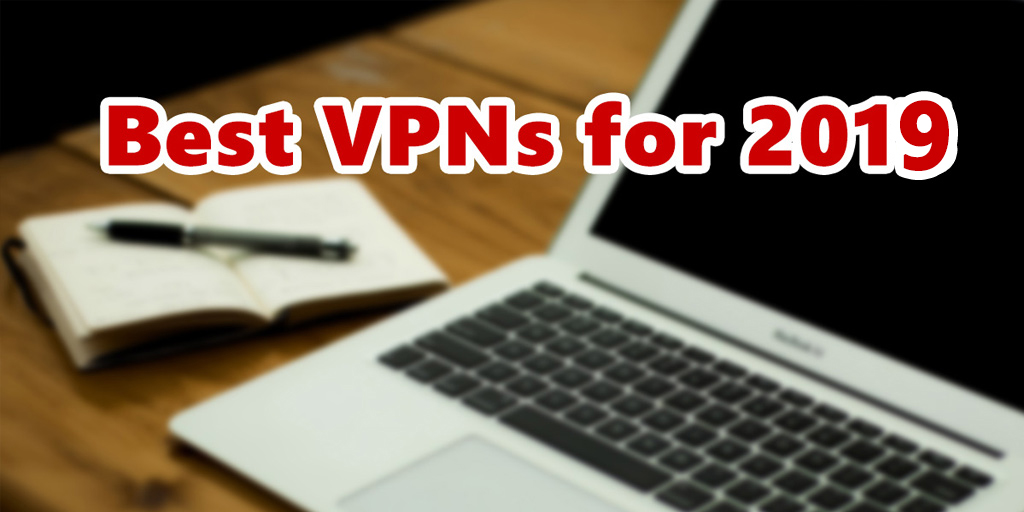 Looking for the best VPN for 2019? Below is a list of the best VPN services that we have tested and reviewed. No matter whether you are shopping for a VPN to protect your privacy or looking for a solution to bypass Internet blocking, the VPNs listed below will hopefully meet your needs. For detailed information, please click on the links to visit the websites for individual VPN providers.
Best VPNs: Summary
No.1: NordVPN

No. 2: PureVPN

No. 3: ExpressVPN

Get ExpressVPN (with Discount)
No. 4: VyprVPN

No. 5: HideMyAss VPN

Get HideMyAss VPN (with Discount)

What Is a VPN?
VPN stands for Virtual Private Network. It's a technical method to ensure privacy and security to network connections. Many companies use it to protect their sensitive data from getting stolen, but many people also use VPN to protect their personal privacy, to bypass censorship, or to bypass geo-blocking. When you use VPN to connect to the Internet, all the data you're sending or receiving is encrypted, making it less possible to be spied on or censored.
How to Pick a Good VPN Service?
There're many VPN providers out there. Choosing a good VPN provider is not alway easy. When you shop for a VPN service, the following aspects should be considered:
1) Number of Servers and Server Locations. Good VPN providers have a large number of servers located in many different countries around the world to choose from. If you intend to use VPN to by-pass geo-blocking, make sure the VPN provider has servers located in your desired location.
2) Connection Protocols. A good VPN provider will provide a number of connection protocols, such as PPTP, L2TP, OpenVPN etc. These protocols each have pros and cons depending how you will use it.
3) Speed and Stability. Using VPN might slow down your Internet connection traffic. It'd be frustrating if your VPN's speed is very slow or the connection gets dropped very often.
4) Limit on Simultaneous Connections. Often times you might have more than one device (such as a desktop PC, a laptop and a cellphone) that you want to connect to VPN at the same time. Most VPN providers have restrictions on how many devices can be connected simultaneously. Make sure it fits you.
5) Price: Just like shopping for anything, price is also an important factor for choosing a VPN Most VPN services are subscription based and offer different packages. Make sure you select one that fits your needs and budget.
6) Privacy: If privacy is a top concern for you when using a VPN, you might want to check whether the VPN provider log your activities and pick a provider that doesn't.
7) Other Restrictions: Many VPN services have other restrictions, such as disallowing BitTorrent usage. You might want to check on the restrictions if you plan to use VPN for those purposes.
How Do We Pick the Best VPNs for 2019?
TheBestVPNs.com is a website dedicated to VPN testing and VPN review. We have signed up accounts from a large number of VPN providers and we test each of their services on a regular basis. We only recommend VPN services that have passed our tests. Our mission is to help you find the best VPN services!