TotalVPN is a relatively new VPN provider. It was launched in 2014 and the company is based in the UK. In this TotalVPN review, we will cover Total VPN's features, server locations, security, price, connection speed and customer support etc.
TotalVPN's Website:
Visit TotalVPN (With Discount) >>
TotalVPN Review Summary:
Pros:

Many servers to choose from
Free account available
Fast customer support

Cons:

Knowledge base needs more contents

Starting Price: $4.99/mo
Free Trail: free account available (no credit card needed)
Number of Simultaneous Connections Allowed: 3 devices for paid account, 1 device for free account

TotalVPN's Network & Server Locations:
TotalVPN owns servers in 30+ worldwide locations on 7 continents, including 11 in North America, 17 in Europe, 6 in Asia, 1 in Africa, 1 in South America and 1 in Oceania.
TotalVPN's Security & Privacy:
TotalVPN supports the following secure VPN protocols: PPTP, OpenVPN, L2TP/IPSec and IkeV2.
TotalVPN is a log-less VPN. It doesn't keep VPN user's activity logs or session data.
Get TotalVPN (With Discount) >>
TotalVPN's Feature Restrictions:
TotalVPN's paid account (Premium plan) offers unrestricted data without any data caps or bandwidth caps. On the other hand, its free account has restrictions on bandwidth and data transfer.
For simultaneous connections (multi-logins), TotalVPN's paid account allows 3 multi-logins, while its free account limits simultaneous connections to 1 device.
TotalVPN doesn't allow torrenting and P2P file sharing.
TotalVPN's Plans & Pricing:
TotalVPN offers both a free plan and a paid plan called Total Premium. The free plan limits server selection to 3 and also has limits on bandwidth and data transfer. In addition, the free account only allows 1 simultaneous connection. However, the free plan is a really good deal because there's no expiration date and it can be signed up without using a credit card. Basically, there's nothing to lose to sign up for a TotalVPN free account.
TotalVPN's paid account doesn't have restrictions on server locations, bandwidth or data transfer. It allows 3 simultaneous connections and comes with a premium proxy. The starting price for the paid account is $4.99.
Get TotalVPN (With Discount) >>
TotalVPN's Software & Supported Operating Systems:
TotalVPN provides free VPN software for the following operating systems: Windows, MacOS, iOS, Android and Chromebook (coming soon). In addition, its VPN can be set up manually on the these operating systems.
For our testing, we downloaded TotalVPN's client software for Mac. The installation process was straight forward and the software interface looks clean and user-friendly (see picture below):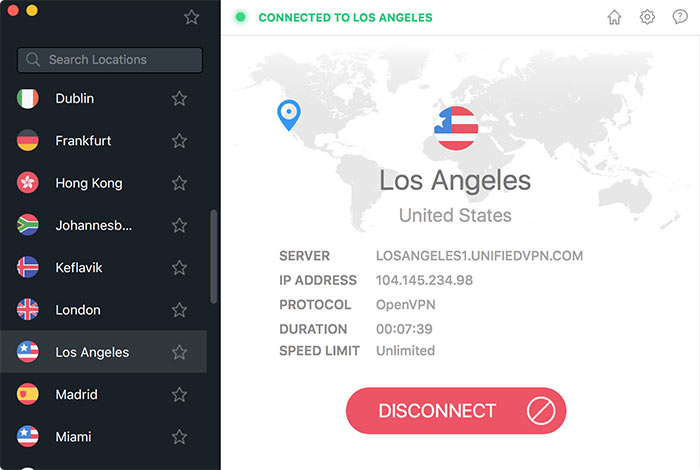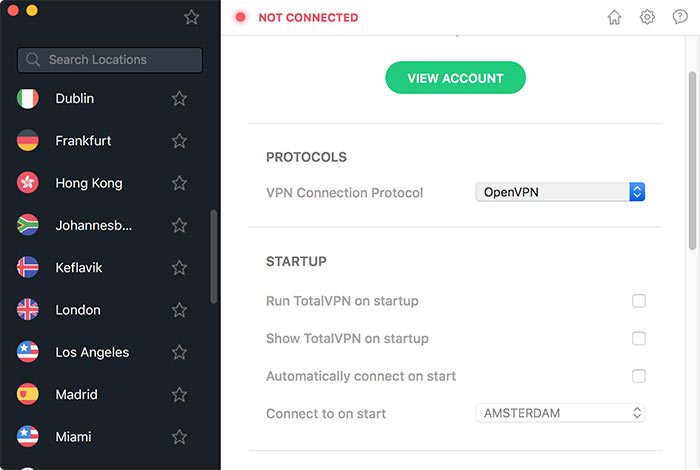 This software allows users to choose different VPN protocols as well as switch server locations. VPN connections can be turned on or off by clicking the Connect/Disconnect button in the middle of the software interface. We found TotalVPN's software is very clean and very easy to use.
Get TotalVPN (With Discount) >>
TotalVPN Speed Test:
We did our VPN speed tests for Total VPN using a Mac computer located in New York, NY, USA. We used speedtest.net to measure the speed for ping, download and upload. Below is the details of our VPN speed test results for TotalVPN:
Without VPN Connection: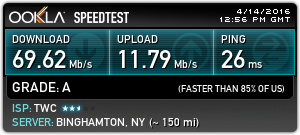 Ping: 26 ms, Download: 69.62 Mb/s, Upload: 11.79 Mb/s.
Connected to TotalVPN's U.S. server New York City: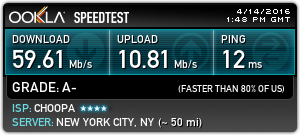 Ping: 12 ms, Download: 59.61 Mb/s, Upload: 10.81 Mb/s.
Connected to TotalVPN's U.S. server in San Jose: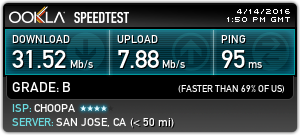 Ping: 95 ms, Download: 31.52 Mb/s, Upload: 7.88 Mb/s.
Connected to ExpressVPN's UK server in London: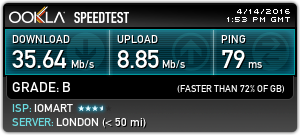 Ping: 79 ms, Download: 35.64 Mb/s, Upload: 8.85 Mb/s.
Connected to TotalVPN's Japan server in Tokyo: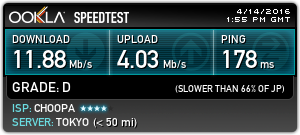 Ping:178 ms, Download: 11.88 Mb/s, Upload: 4.03 Mb/s.
TotalVPN speed test conclusion: Total VPN's connection speed is very good across different server locations.
TotalVPN's Customer Support:
Total VPN offers different customer support options, including 24/7 live chat, knowledge base and a ticketing system. We tested TotalVPN's customer support using its live Chat. We were able to get connected to a support person in less than a minute and the support representative was both helpful and professional.
Total VPN Review Conclusion:
As a new VPN providers, TotalVPN provides stable VPN connections, fast speed, multiple worldwide server locations and easy to use software. Its free account is a generous offer because you don't need a credit card to sign up and it doesn't expire. Their customer support team is really helpful. Based on our test, we recommend TotalVPN to our readers and have TotalVPN in our list of the Best VPNs.